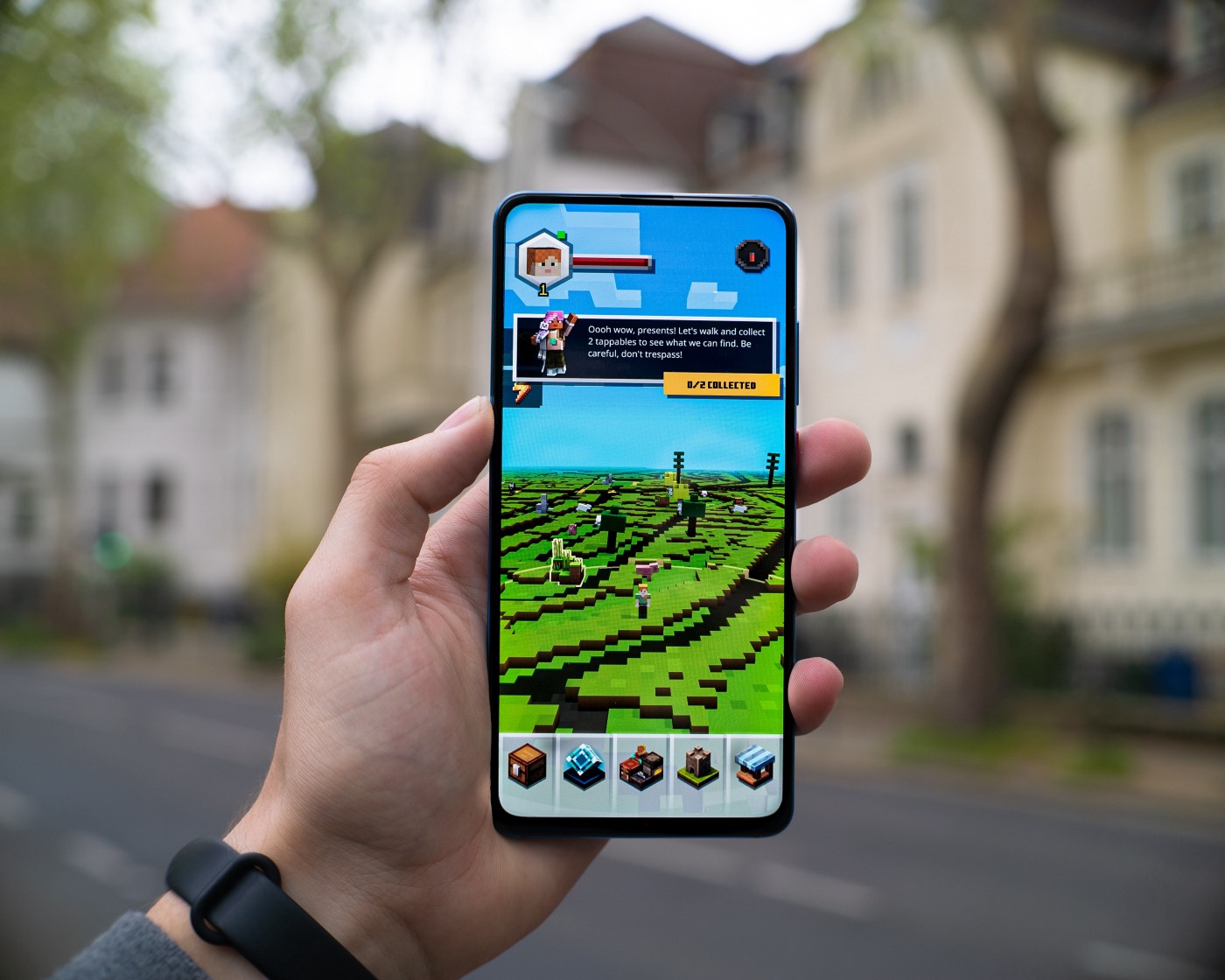 26 Nov

future of mobıle gamıng

The public interest in mobile games is growing at an astronomical rate, with current data showing over 1.36 billion users. It is no secret that mobile games are growing in popularity — and as more games join the space, more users are coming with them. Advancements are already being pushed by technology like Apple's Metal, and now a collection of major console games have mobile equivalents that can be played from anywhere.

Analysts and mobile gamers alike seem to understand that mobile games present a huge opportunity, so what's the deal with the rest of the gaming community? Why are so many console and PC gamers still rolling their eyes at mobile games and acting like every mobile game is just Candy Crush with a new skin? It's time we start treating mobile games like the majority of the video game industry that they are — here's why.
Mobile Games Are 'Real' Video Games
As a mobile gamer, you get pretty used to the way that other gamers roll their eyes at the mention of mobile games. There is a general opinion that all real video games have to be played on a console or a PC. Mobile games can't be real games because phones don't have the same processors or graphics cards — or hey, the screen is too small, it can't be good!
Why is that?
When you talk to console gamers about popular games, they tend to focus on big names like Monster Hunter or Call of Duty. Those are meant to be real games. You know, complex games with detailed mechanics that evolve over time. Big worlds and intensive approaches to combat. The kind of games you can brag about winning. Those games couldn't possibly be on mobile — except they already are.
Rangers of Oblivion is a mobile equivalent of Monster Hunter with some seriously creative monsters (behemoths) and an incredibly well-written collection of side quests split across an entire world. Call of Duty Mobile gives you the opportunity to play this classic game against people who are playing with controllers (the only true gamers tool!) and still wipe the floor with them on a touchscreen.
Are you playing Call of Duty on an iPad?
Yes, I am. It is the same game. Most of the same maps. Same challenges and mechanics — and even a few more!
Big Names, Big Investments
Call of Duty isn't the only big name in gaming that is moving into the mobile space. PC gamers are all too aware of Riot Games and their growing interest in mobile gaming. They're already brought over Teamfight Tactics and Legends of Runeterra, and now they are poised for a global incremental release of League of Legends: Wild Rift, a game that will bring the LoL MOBA experience to mobile.
This falls in line with Tencent, the company that currently owns Riot Games, and their push towards mobile gaming with popular titles like PUBG Mobile and Arena of Valor, a popular international MOBA available on iOS and Android. The fact that Arena of Valor has Hans Zimmer, a talented composer known for his work on the Interstellar and Pirates of the Caribbean soundtracks, on the composer list is a testament to Tencent's interest in investing in games that will offer a major payoff. For your reference, Zimmer's net worth is estimated at $200 million.
NetEase, a powerful company known for its role in sharing games like World of Warcraft and Heroes of the Storm through a partnership with Blizzard, has introduced incredibly immersive mobile games including Rangers of Oblivion and Identity V, an asymmetrical horror game much like Dead By Daylight, as well as LifeAfter, a post-apocalyptic survival game that brings together players from around the world to hunt, build homes, and wage war on a constantly evolving collection of zombies and dangerous animals. LifeAfter is now available on PC, showing us a future where mobile games fit seamlessly alongside other platforms.
Among Us Should Be The Rule, Not The Exception
In recent mobile game news, Among Ushas taken the world by storm. This quirky game of murder and intrigue has picked up a lot of attention and encouraged plenty of new users to try out mobile games. While this is a great development for mobile gaming, Among Us should not be considered an exception for mobile gaming.
Even though Among Us is a mobile game that has received a lot of attention, it is not a true testament to the capacity for mobile gaming. In the future, we can hope to see this kind of enthusiasm for some of the bigger and more powerful mobile games. We need less of a focus on simplistic mobile games and a wider focus on the more complex games and what they have to offer. Touchscreens offer a remarkable amount of control to gamers with a little bit of practice — particularly for a generation that is now growing up with touchscreens instead of buttons.
All Eyes On Riot
As we look towards the future of mobile gaming, it seems that no one has more of an opportunity than Riot Games to change the face of mobile gaming forever. With 115 million monthly players on League of Legends, no one has more power to draw attention to mobile gaming in the coming months. Currently, released gameplay shows a near-perfect translation of this game from PC to mobile. As the game is released throughout the world, it will be interesting to see just how many users start playing Wild Rift and whether or not it will encourage players to try out some of the other major mobile games available. For now, all we can do is wait and see.