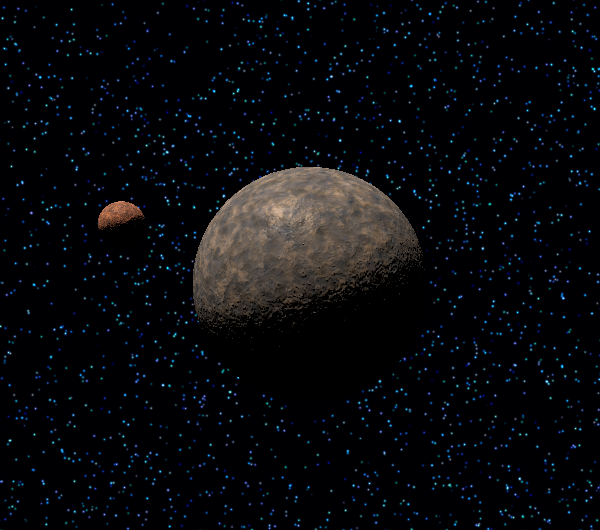 18 Jul

Navigating the Space of Game Design

Original posted on the Frictional Games blog.

I've previously talked about how games are, when it comes to narrative evolution, "too much fun for their own good". I've also given a specific example of this by comparing Resident Evil 4 and 7 and shown how development focus can make a huge difference to the final game. But one place where I think I've been a bit vague is that I've been talking about a position taken during development. "Games are too much fun for their own good" is not a value judgement about games in general. It's all about the effect this has when creating a game. This is an incredibly important distinction to make. While you can debate forever over fuzzy subjects like "is this a game?" and "what is the purpose of games?" it's a fact that your intentions during design will have a huge impact on the final result.

When designing a game, or doing anything creative for that matter, you are basically navigating a space of ideas. At any point there are a bunch of decisions that you could be making and you need to base these decisions on some sort of plan. How you come up with this plan will be highly dependent on your values, processes, restrictions and so forth. What all this boils down to is a need to constantly evaluate the project's current state and adjust its trajectory.

For a long time, the general advice in game development has been to "follow the fun". But this is far from the only way to evaluate a project. In this post I'll present a few different ways to go about it. Take note that it is very uncommon for any project to rely purely on a single method. Different aspects of a project usually require a slightly different mindset.  It is however very common to base the majority of design decisions on one type of evaluation.

Classical Gameplay

Let's start with the most common way of working in game design: to follow the fun. When working in this way you normally try to find a good "core loop" that provides the basic engagement factor for the game. The rest of the development is then spent enhancing this core loop in order to make it as engaging as possible. This could mean that new mechanics are added on top (e.g. crafting or levelling) or that the core design is tweaked until it generates the most fun possible.

When creating a game like this, you can usually start by figuring out what works and what doesn't early on. It's also possible to hand it over to playtesters early, and to have continuous testing throughout development. The art and story are often also heavily based on how the gameplay works.

Metric-Based

This is the sort of design that you see a lot of in free-to-play games and it's incredibly common in mobile games. Here the goal is not to make the game as engaging as possible, but to set particular goal metrics, and then tweak the game to adjust player behaviour so that the metrics measured reach those desired goals. Sure, you are often looking for a certain amount of fun in the game, but when it comes down to it, no matter how much fun a certain decision creates, if it doesn't produce the right change in metrics, it is a bad choice. When making a game like this, testing on users is paramount. You often want to release the game as early as possible and then start tracking things like retention rate, daily active users, and churn rate. The better numbers you get, the better the game matches your goals.